The Plainville Community Food Pantry helps clients to help themselves work through a crisis, improve their quality of life and become self-sufficient. Listed below are PCFP programs and services which help achieve this goal.
Food Assistance:The PCFP's Food Pantry Program is different from most food pantries because it uses a client-choice format in which clients are allowed the freedom to select their own groceries. This format provides food subsidies to low income families in crisis, while nurturing their ability to be independent and take control of their life.
Clothing: Our donated clothing provides clients registered on our program the opportunity to "shop" for clothing for themselves and their families. Our inventory of donated clothing includes adult's, infant's, children's clothing, plus-size and maternity, shoes, belts and other accessories. Jackets, hats, gloves and boots are available in the winter. For sanitary reasons, only brand new socks, underwear and bathing suits are accepted. Clothing distributions are held in the fall and spring. On the scheduled day, the clients can come in without an appointment and select the clothing they need for the season. Clients may make appointments to "shop" for clothing at any time during the year.
Household Items: Clients may need items that the PCFP does not normally receive, such as furniture, pots and pans, towels, sheets, curtains, and other household goods. These can be requested through the "Needs Lists" which are distributed to the clients. These lists are kept on file and the clients are contacted if/when we receive the item(s).
Crisis Intervention & Referral Services: This program aims to help clients help themselves by providing information about other programs and services that they
may be eligible to participate in, or receive benefits through. The PCFP also hosts workshops on topics such as nutrition, positive parenting and money management.
Emergency Energy Assistance: The goal of the Plainville Fuel Bank is to provide emergency energy assistance to residents of Plainville who are in crisis and have exhausted all other resources. In addition to making critical utility payments, the Plainville Fuel Bank helps its clients become self-sufficient by negotiating a payment arrangement that the client can afford and the utility company will accept.
If you need energy assistance between November 1 and April 14, contact the Bristol Community Organization (BCO) located at 55 South Street, Bristol, CT 06010, Phone (860) 582-7490. They can also be reached by visiting www.hranbct.org
If you cannot speak with a representative, leave a message with your name and phone number. They will contact you promptly. If you are currently a resident of Plainville and have exhausted all other fuel and energy, contact the Plainville Community Food Pantry at (860) 747-1919.
Operation Fuel - Click Here for Info and Guidelines
Holiday Baskets: Holiday Baskets are distributed during Easter, Thanksgiving and Christmas, and include all the special fixings for a holiday meal, including a turkey or chicken, fresh fruit and vegetables and a week's worth of groceries. Much of the food included in the holiday baskets is donated by the community and local businesses.
Easter Baskets: Each PCFP registered child receives an Easter basket filled with candy and toys. Local companies collect donations toward purchasing all the needed items, then deliver the baskets-which can number in the hundreds-to PCFP several days prior to the basket distribution date.
Back-to-School: The goal of the "Back-to-School Program" is to improve the self-esteem and quality of life of the children in our community by providing them with all of the items they will need for a positive start to the new school year. Each qualified participant will be provided with the age appropriate items they need to begin a new school year: socks and underwear, a backpack, a lunch box, school supplies, and a gift certificate for new shoes. On distribution day, a team of caring volunteers and Pantry staff help the children and parents select the necessary school supplies. Because of our program, these children will arrive at school with a self-confidence they otherwise wouldn't have had…they will be wearing
new shoes and carrying a new backpack…
they will be ready to succeed.
Secret Santa: A highlight of the pantry's Christmas holiday is the Secret Santa program. Each child age 0 - 16 registered on our program is eligible to participate in Secret Santa. Each child submits "Wish Lists" including clothing and shoe sizes and the two things they want most for Christmas. Each child is adopted by a "Secret Santa". "Santa" purchases gifts for the child and returns the wrapped gifts to the PCFP. The staff of the PCFP gets the gifts to the parents the week before Christmas so they can be placed under the tree for Christmas morning. In 2004, senior citizens were added to the Secret Santa program.
Gift Night Program: Gift night is held in early December to allow the parents to select gifts for their children. Each parent is allowed to choose two gifts for each of their children. All of the toys available through this program are donated by our community.
Community Outreach Program: The PCFP works collaboratively with over 20 different agencies including Women, Infants and Children Program (WIC), as well as the State Department of Children and Families (DCF) and the Department of Social Services (DSS), providing their clients with clothing, furniture and household items. The Pantry networks with all of these agencies on an as needed basis to help families in need. The PCFP also works with the Plainville school system and the Plainville town social services department to ensure that no child in our community goes without the basic necessities of life.
Bread Distribution Program: This entirely volunteer and donation-powered program provides bread and bakery items to more than thirty non-profit agencies throughout Central Connecticut.
Birthday Baskets: Baskets supplied through a partnership with the Plainville Women's Club, include cake mix, frosting, candles, invitations and the paper
goods for a birthday party. They are available for each child registered in our program the month of his/her birthday. Parents are also able to choose a new toy/item from our new inventory as a gift for their child's birthday.
Women's, Infants and Children's (WIC)
The Plainville Community Food Pantry is a regional hosting site for federal WIC program. WIC is a free nutrition and health program for Women, Infants and
Children that includes individual nutrition counseling by registered dietitians. WIC representatives conduct appointments at the PCFP the first Monday of every month. For information, call (860) 585-3280. Click Here for WIC How to Apply, Eligibility Requirements and Income Guidelines.
ESL Classes
In collaboration with Adult Education Program of Plainville, PCFP hosts ESL. Adult students learn to listen, speak, read and write English. The instructor emphasizes language skills students need to make informed decisions and demonstrates to students the importance of real communication in the learning process. Students represent a variety of countries. In the past, students have come from Peru, Chile, Mexico, Japan, Ghana, China, Poland, Armenia, Albania, Yemen,
Pakistan and India.
To register for this FREE class, contact Jill O'Brien, director, Plainville Adult and Continuing Education at (860) 793-3209.
G.E.D. Preparation and Adult Basic Education
This tuition-free program provides General Education Development (GED) or Adult Basic Education preparation classes. The GED is a test that certifies the taker has attained American or Canadian high school-level academic skills. For more information call (860) 793-3209.
Workshops and Referral Services
The Plainville Community Food Pantry provides intervention services to help clients become more self sufficient. Workshops on Positive Parenting, Nutritional cooking classes and Money Management are held throughout the year.
Contact Us for information.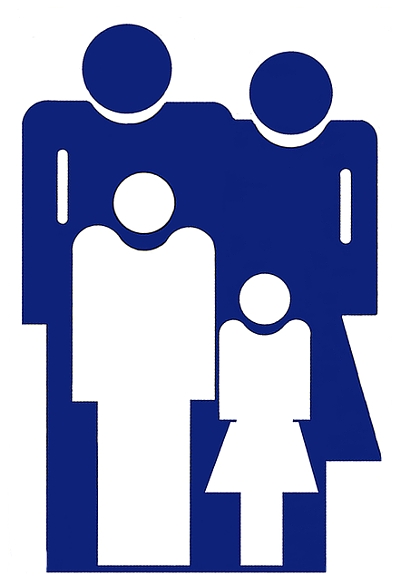 54 South Canal Street, Plainville, CT 06062
(860) 747-1919 GET OUR HELP | GIVE US HELP
PLAINVILLE
COMMUNITY
FOOD PANTRY